Welcome Message from General Chair of WPMC 2017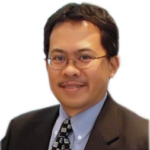 Greetings! On behalf of the Local Organizing Committee, it is my great pleasure and honor to welcome you to WPMC-2017, the 20th International Symposium on Wireless Personal Multimedia Communications; and also to our beautiful Yogyakarta, the center of Javanese arts and culture.
This event provides us good opportunities to exchange knowledge and information on the latest researches, strengthening relationships amongst us, as well as a perfect time to enjoy the relaxing yet entertaining environment of Yogyakarta.
Inaugurated in 1998, WPMC has been established as a global platform for mutual cooperation and discussions in the field of wireless multimedia communications. Held in Asia, Europe and America, WPMC has established itself as a unique global conference dedicated to wireless multimedia convergence. Continuing the series, the 20th WPMC is now, for the first time, held in Indonesia, where it was planned to be held in Bali, but due to some concern of volcano activity, it is moved to Yogyakarta.
Various advance technologies in the wireless multimedia communication field, started to put the intelligences in many segments and subsystems of a communication system. Novel methodologies and approaches are introduced to achieve higher level of communication quality of service. Nevertheless, human life and quality of experience is still a very important aspect to be considered in each development of technologies, including communication technology.
We have also witnessed the rise of broad smart digital technologies on the devices, sensors, networks, controls and not to mentions millions of applications. Those smart technologies spun from computing, broadcasting and media, platforms, applications and contents, big data & data-mining, advertising and social media.
Accordingly, under the theme of "Interconnecting Wireless Personal Multimedia Communications", WPMC 2017 will provide good opportunity for us to discuss these advancements.
In this WPMC-2017, the event is locally organized by IEEE Communication Society Indonesia Chapter, and Telkom University, and we are more than happy to support the NICT, YRP and WPMC Steering Committees members.
Finally, we hope all participants will have valuable and also enjoyable experience during this event. Looking forward to see you all in Yogyakarta.
General Chair
Wiseto Agung
Telkom Indonesia