The 3rd WPMC2000 was held in November 12-15, 2000 in Bangkok, Thailand.
Official WEB site of WPMC2000 has already been closed.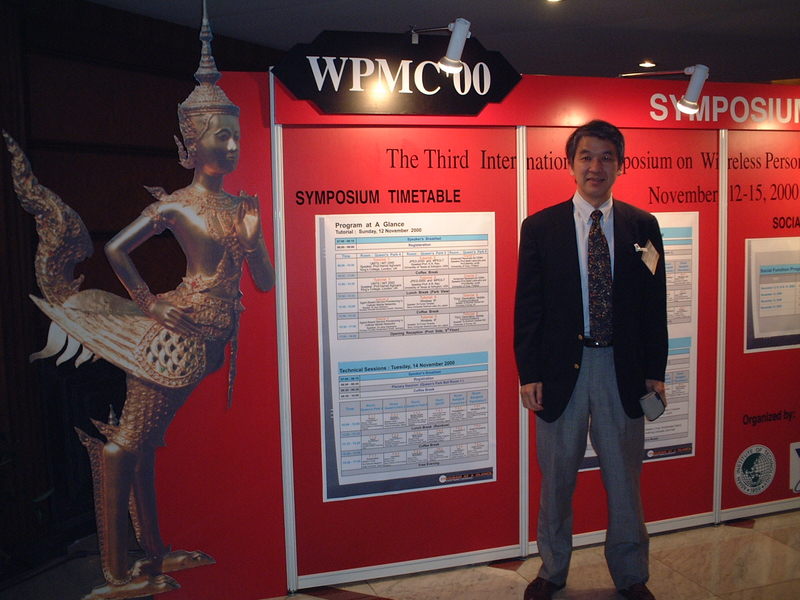 Overview
The 3rd WPMC2000 was held in Bangkok, Thailand from November 12 to 15. The conference was a huge success, presenting a total of about 220 presenting papers with more than 350 participants from 27 countries around the world, including 95 from Japan and 74 from local Thailand.
Both the number of participants and the number of countries exceeded the previous time, and it was felt that the international recognition of WPMC increased. The conference was lectured on the latest research results and trends on WPMC technology until the final day following the opening ceremony of the morning of the second day of the third-generation mobile communications, wireless IP and other tutorials.
The WPMC is a conference with a focus on wireless communication technology, but it was very rewarding to have a new special session and panel discussion on wireless IP technology covering the higher layers. The exhibition was also on site and was well received from the CRL.
Opening Ceremony
The Thailand side of the WPMC is very enthusiastic, and at the opening ceremony on the second day of the Conference, Secretary General of the Ministry of Science and Technology (Mr. Sunthad Somchevita), Commissioner of the Science and Technology Development Agency (WPMC ' 00 Organizing Committee Chair: Professor Pairash Thajchayapong), Assistant President of the Asian Institute of Technology (Professor Mario Tabucanon), and received a hot welcome greeting from the APT Secretary General (Mr. Jong-soon Lee). On behalf of the organizer, Dr. Takashi Iida and the vice president of the Research and Development Council of the YRP R &D Promotion Committee, Mr. Morinaga, delivered a greeting from Japan.
WPMC Best Paper Awards
It is necessary to mention the Best Paper award which was newly established this time. The WPMC Awards are from three organizations of YRP Research and Development Committee, IEEE Comsoc Thailand Chapter, and IEEE Comsoc Japan Chapter. The joint name were honored. From approximately 220 papers, three general papers and three student papers were selected as excellent papers. Dr. Hiroshi Harada, chief investigator of the Wireless Transmission laboratory, was one of the winners of the general papers announced at the award banquet held in the evening of November 13 .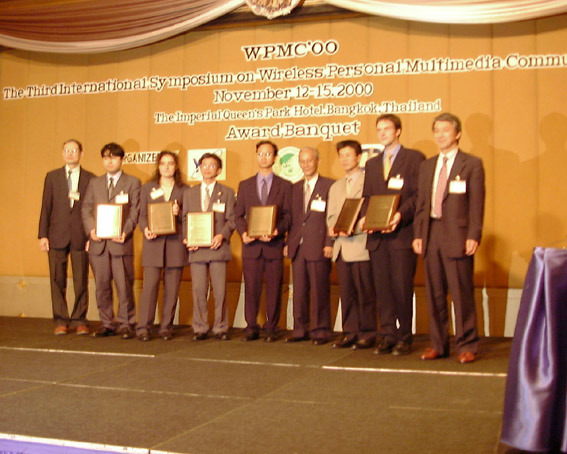 At the award banquet, a presentation was given to introduce the Yokosuka City, which is the WPMC venue in 2003, by Vice Mayor Yoshitaka Inoue. Mr. Akio Motai, YRP R&D Promotion Committee also  attended the Award Banquet.
The next event will be held in Denmark in 2001 in Aalborg City, United States in 2002 (the venue is under consideration), and Yokosuka City in 2003. In 2004, there are proposals to be held from several countries in Europe, and we will continue to consider them in the future. We ask for your further support in the future.