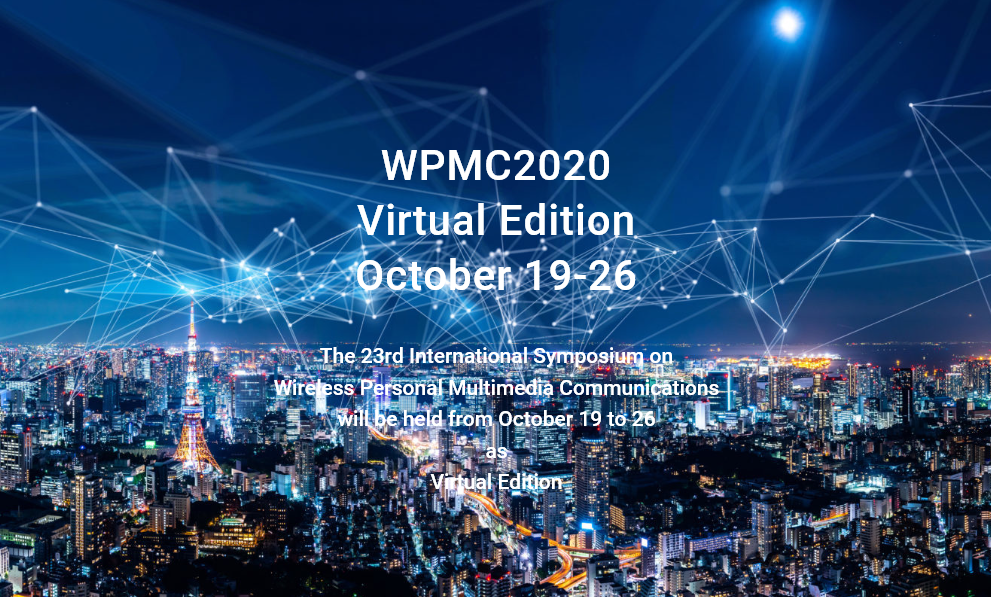 Considering the global infection of corona virus, WPMC2020 will be held as   a virtual conference as The 23rd WPMC2020 Virtual Edition from October 18th to 21st, 2020.
https://wpmc2020.wpmc-home.com/

May 14, 2020
The Committee has decided to hold WPMC2020 as a Virtual Edition in October 19-26, 2020.
Important dates are;
Full Papers Submission                                                                          June 30, 2020   July 10
Special Session Proposal                                                                       August 1, 2020 
Notification of Acceptance for Regular Papers                              August 16, 2020
Deadline for Final Manuscripts                                                           September 1, 2020
The style of a Virtual conference and more detailed information will be shown in the near future.
Please note that submitted papers will be reviewed in a normal procedure, and accepted papers will be published in IEEE Xplore.