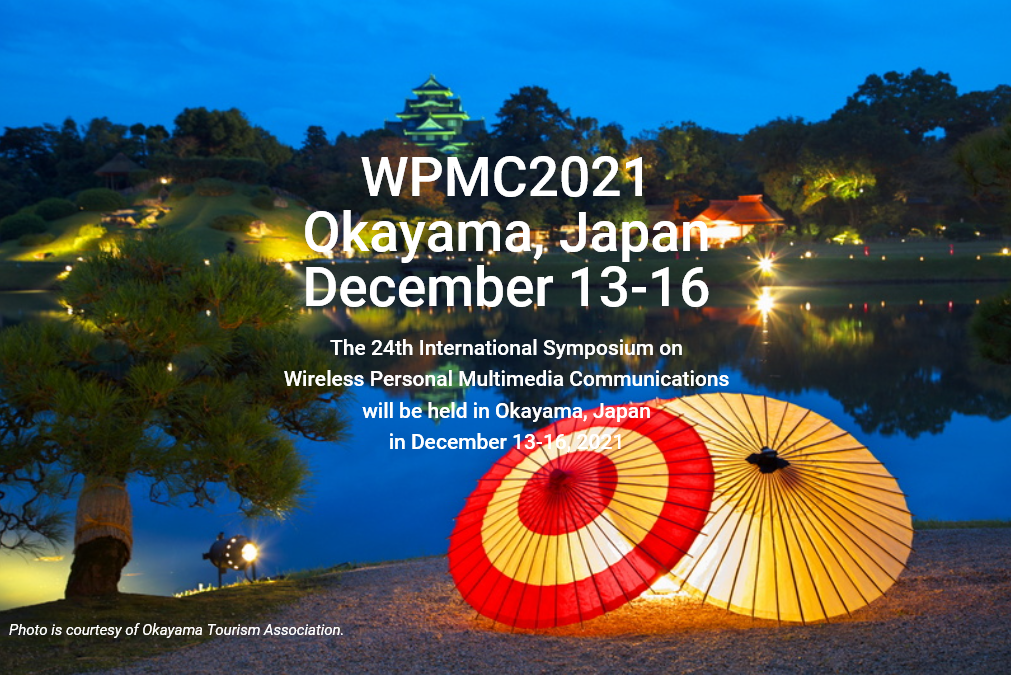 The 24th International Symposium on Wireless Personal Multimedia Communications (WPMC2021) was successfully finished, which was held in Okayama Convention Center, Japan from December 14-16, 2021.
 Under the sever environments of widely spread of COVID-19, any attendees from abroad  could not visit Japan. So, we had no choice but to hold the WPMC2021 in Hybrid mode of real and online.
On behalf of Steering Board, NICT, YRP and CGC, we would like to express sincere thanks to all participants and WPMC2021 Organizing Committee members. Under the very sever COVID-19 environments, we also express sincere thanks to all staffs contributed to the success of WPMC2021 with hard works for a registration desk, preparation of sessions, lunch and so on.
For the Reports of WPMC2021, please visit the Official WEB site of WPMC2021.
https://wpmc2021.wpmc-home.com/